INALP Executive Committee
The executive committee lies at the core of INALP. The members of the executive committee hold years of expertise in the legal field and channel it to lead the association in the direction of fulfillment of goals. The onus of ensuring that the working of the association is fair and transparent lies within the executive committee.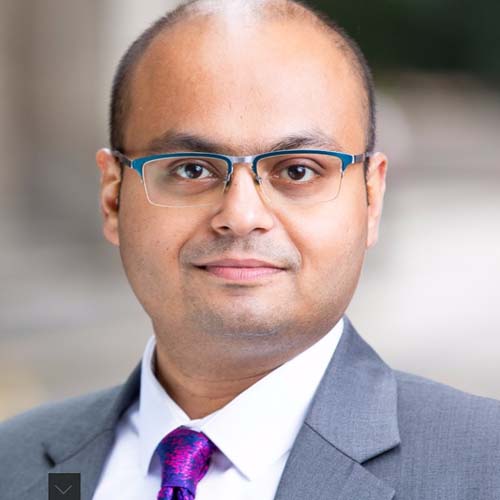 Dr. Aniruddha Rajput
President (Honorary)
Dr. Aniruddha Rajput is a Member of the United Nations International Law Commission and served as the Chairperson of the Drafting Committee, 69th Session, 2017. He practices as a Consultant, International Law and International Arbitration with Withersworldwide in London.

He was a member of the Study Group Constituted by the Law Commission of India on the 2015 Draft Model Bilateral Investment Treaty and a member of the 5th Haryana State Finance Commission constituted under Article 243 I and Y of the Constitution of India. His book 'Protection of Foreign Investment in India and Investment Treaty Arbitration' was published by Kluwer International. During 2017, he was a Practitioner-in-Residence at the Berlin Potsdam Research Group International Rule of Law -Rise or Decline? based at the Humboldt University Berlin. He was integral in drafting the Arbitration and Conciliation Rules for London Court of International Arbitration (LCIA)-INDIA, the Arbitration and Mediation Rules of Delhi HC Arbitration Centre, and in deliberating the 'Proposed Amendments to Arbitration Act, 1996'. He has advised the Government of India on the Jadhav Case (India v Pakistan) before the International Court of Justice (ICJ), the Government of India on the petition Filed in the Supreme Court regarding the Rohingya refugees. He has also appeared before the Supreme Court of India on cases involving issues of law of the sea, human rights and application of international law in domestic courts. He was the Additional Advocate General, Jharkhand in the Supreme Court of India in 2016.

He has taught courses in international law at several Universities and presently serves as a member of the Board of Studies of the South Asian University created by the South Asian Association for Regional Cooperation (SAARC) countries.
Full Profile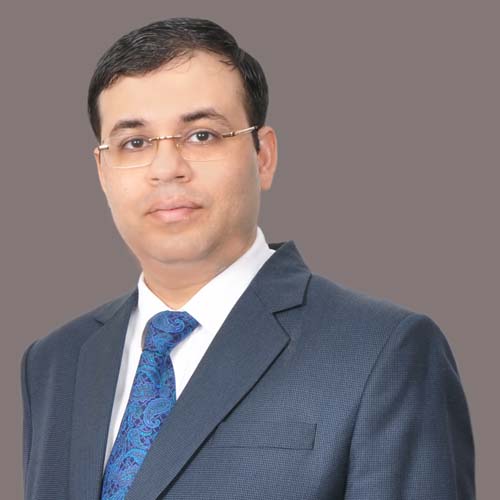 Shashank Bajpai
Vice President

Shashank is the Managing Partner of Vardharma Chambers Law Firm. He has completed his LL.M from Indian Law Institute. He has over a decade of wide-ranging experience in Civil, Criminal, Constitutional and Arbitration law.
His expertise is in Banking and Energy Law. he also represents the State and the Centre before various Tribunals, High Courts and the Hon'ble Supreme Court of India. He has been involved in many high stake matters for various State Governments, Statutory Authorities, Banking Institutions and PSU's and is currently on the panel for some premiere institutions of our country.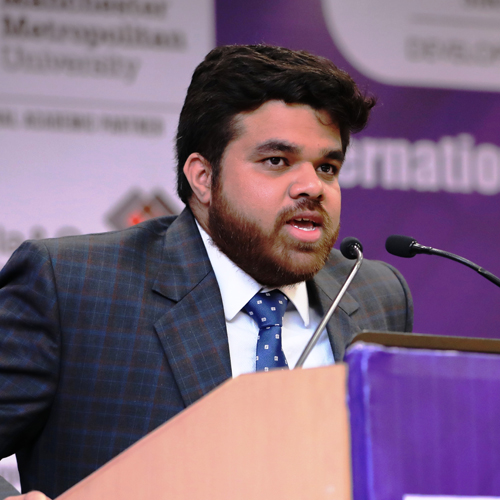 Manuj Bhardwaj
Executive Secretary
Manuj is an international lawyer & policy negotiator for Sovereign States at International Courts, Tribunals & Multilateral Forums. He is a strategist specializing in international trade & investment, climate policy & governance, education strategy and foreign policy. He is the Founder & Managing Partner of BSM Legal Advisors & Strategy Consultants LLP which is a legal & policy advisory, strategy consultancy and investment solutions firm, headquartered in Delhi with operations in Europe, UK and the USA.

He has assisted organisations and businesses with market entry & profitable expansion strategies. He has been a part of various multi-lateral negotiations on trade, investment, climate change and foreign policy. He is also a regular invitee to heads of states meetings, diplomatic missions, international conferences and policy dialogues such as Commonwealth Heads of Government Meeting 2018 in London (UK), UNFCCC's COP 23 in Bonn (Germany), Commonwealth Secretariat's Observer Mission to Sierra Leone for General Elections and UNCTAD's World Investment Forum 2018, Geneva to name a few. He has led high level youth delegations to the US and UK. He is also the Co-Chair of "The India - UK Legal Exchange Programme" an initiative by Indian and UK law firms in partnership with various other regulatory & government institutions including The Law Society of England & Wales and Members of House of Lords & House of Commons, UK Parliament. Manuj was also the convener of International Conference on Trade & Investment Law (TRAIL) 2019 in New Delhi organized by United Nations Conference on Trade & Development (UNCTAD) in partnership with Ministry of Commerce & Industry, Government of India and The Commonwealth Secretariat. He has also worked at British Parliament in House of Commons for a short period of time.

Manuj has substantial and sizeable knowledge of economic affairs, business development, legal & policy services, strategy shaping, international trade & investment, climate change law and international relations. He has an experience of working with range of governmental, inter-governmental, non-governmental organisations and educational institutions on strengthening bilateral relations in the areas of trade, investment, economic cooperation, climate action & resilience. In 2018, he announced a grant of USD 15000 for young entrepreneurs/start-ups at World Investment Forum organized by United Nations Conference on Trade & Development at UN Headquarters in Geneva. He is a regular speaker & invitee to various international forums of United Nations on human rights, entrepreneurship, trade & investment and climate change.

He has a keen interest in the issues related to climate change & climate justice and have done extensive research in the field which has been published by World Bank Group. Manuj has a Dual Masters (MSc) in Public Policy & Human Development with specialization in Foreign Policy & Development from United Nations University & Maastricht University based in The Netherlands. He has a special interest in curating conferences and capacity building programs for Indian legal fraternity in partnership with various national & international organisations. Manuj is an adjunct faculty at a number of law schools in India and abroad. He is passionate about climate issues and continuously research on how economic growth & climate action can prevail together for the developing and under-developed countries. He also mentors students from various universities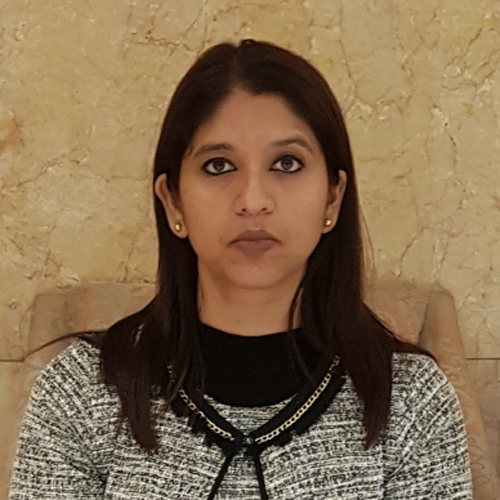 Priyanka Sud is a seasoned lawyer who is having a wide spread experience of over 18 Years of independently handling and arguing various types of Suits, Petitions, Criminal Complaints, Writs before Hon'ble Punjab and Haryana High Court, District Courts of Chandigarh, Mohali and Panchkula as well as various Quasi-Judicial Bodies of Chandigarh.

She is enrolled with the Bar Council of Punjab and Haryana and In the course of her Litigation Practice She has represented Managements of Companies, Individuals, and Conducted Trials across a Spectrum of Industries. She is a POSH, Matrimonial, Foreclosure, Bankruptcy, Corporate and RERA Consultant.

She had been on the Panel of Union of India as Senior Panel Counsel for Punjab and Haryana High Court. Presently she is on the Advisory Board of the Prasanchetas Foundation. She is on the Panel of PUNSUP and various other cooperative bodies.

A First-Generational Lawyer who started as a litigator, she evolved rapidly to become a business lawyer who is having her Independent Law office at Tricity Plaza, Peermuchalla, Adjoining Sector 20, Panchkula under the Title of "Priyanka Sud and Associates". The Motto of her Law office is "OUR PRACTISE IS YOUR SOLUTION".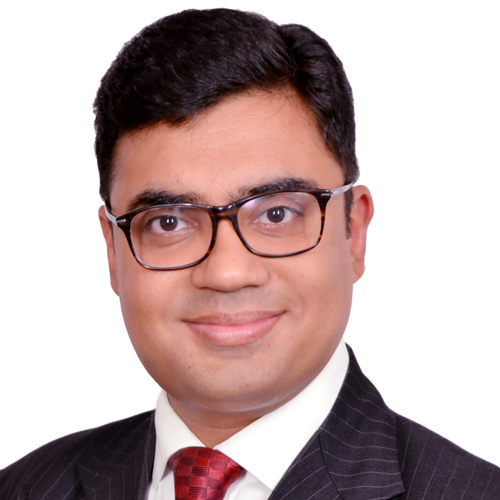 Sahil Tagotra is a qualified Advocate-on-Record in the Supreme Court of India. He has been enrolled with the Bar Council of Delhi since 2008. After having graduated in law in 2008 from the University of Pune with a first class (merit), Sahil enrolled himself for Masters in Law program (LL.M.) at King's College London in 2008-09. During his Masters, he studied International Commercial and Investment Arbitration, Commercial and Intellectual Property laws and Comparative Constitutional law.

On completion of his degree, Sahil had a brief stint of six months at the House of Commons, UK Parliament with Virendra Sharma, MP (Labour), where he worked as a law researcher. He researched on the need for introduction of legislations protecting women of the weaker sections from domestic violence and on discrimination on the grounds of ethnicity and caste in the United Kingdom. In January 2010, Sahil moved to India to begin a career in litigation. He worked in the chambers of Mr. Gourab Banerji, Senior Advocate, Supreme Court of India and the (then) Additional Solicitor General of India and essentially dealt in core commercial disputes, writ petitions, domestic arbitrations, intellectual property laws, matters pertaining to direct and indirect taxes, civil and constitutional law and service matters in the Supreme Court of India and the Delhi High Court.

Presently, Sahil is the Counsel representing the High Court of Jammu and Kashmir before the Hon'ble Supreme Court of India. He is also on the panel of the Election Commission of India as an Advocate-on-Record. Previously, he was also a Panel A counsel representing the various Departments of the Union of India in the Supreme Court from 2012 to 2015. He has been continuing his independent law practice and handles civil and commercial litigation across Delhi, particularly the Supreme Court of India and the High Court of Delhi, the National Consumer Forum, National Green Tribunal, NCLT, NCLAT, etc. He also represents his clients in various arbitrations in Delhi typically handling commercial and contractual disputes. He is a Senior Advisor to BSM Legal Advisors & Strategy Consultants LLP.